You are here
Holidays With The Dogs eBook Three: Puppies for Holidays
| Content | Page |
| --- | --- |
| Introduction | 36 |
| New Puppy for Christmas | 37 |
| Is a Puppy the Right Present? | 40 |
| Planning for the Puppy Gift | 44 |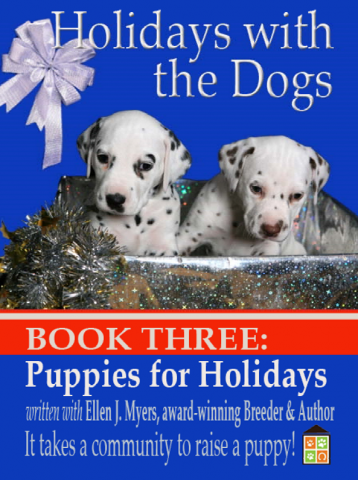 When it comes to the ultimate gift, nothing is better than a puppy. They're so snugly, so cute when they play, and the little creature wants to spend every waking moment with you. Owning a new puppy is a special time, and many people find that it is even more special when it ties into the gift-giving season.
Unfortunately, purchasing a puppy for the holidays can be a big mistake. It is important to really take the time and make sure that this is something you want to do. It is also important to make sure that the person who is getting the puppy really wants one. Remember that this is more than a gift; it is a responsibility.
But if everything works out and everyone in your family is interested in getting a puppy for the holidays, then there really is no reason to wait. Simply enjoy the process and light up the faces of those who open the puppy gift.
In this book, we will look the ins and outs of giving a puppy as a gift during the holidays, and how to ensure that a puppy will have the best start with your family or with the person you gave the puppy to.