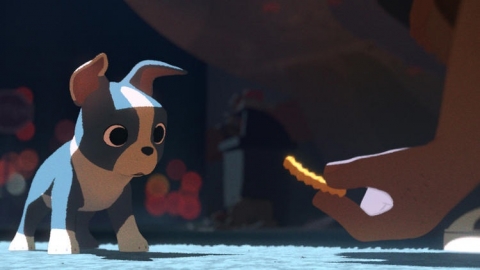 Disney's animated short "Feast," which depicts a relationship between a voracious puppy named Winston and the young man who feeds him, has won the Academy Award for animated short film.
'Feast,' which screened before animated feature winner 'Big Hero 6,' wins the Oscar for animated short film ...
Oscars 2015 Winner Who Thanked Larry The Dog, Safe to say that Larry the dog has no idea what a movie is, or what an award show is, or even what a TV is. He probably looks at the TV and thinks it's magic. Do dogs know about magic? Life has some pretty big questions! But yeah, dog magic aside, Larry the dog most definitely got a shout out.
Check Out This Clip https://www.youtube.com/watch?v=f5AdVp39snM